When I was in high school, I bought my first face toner from Walmart. I remember the first time I put it on, my face stung so bad and thought my face must have been filled with lots of impurities. It never once hit my mind why the toner stung my face. Then after a while, I quit using face toner because I don't have acne and my facial complexion was pretty fair. Face toner did not play so much of a role in skin care in Western culture. People didn't go crazy buying face toner like how they did with makeup.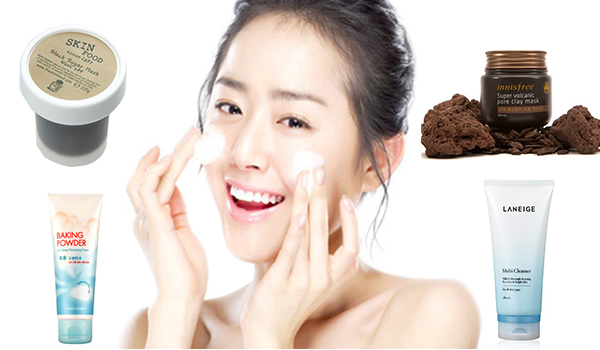 Now that K-beauty is starting its own trend in the US I've started seeing lots of face toner in the store, not to mention K-beauty skin care being sold almost everywhere. However, before Korean skincare started to get popular in the West, I went back to used face toner because my facial skin color was not as fair as it used to be. When I started to used face toner again, I didn't go to Walmart and randomly bought whatever was available on the shelf. I did research to find the perfect toner for me and realized that there was a lot of information that I didn't know as a teen.
Face toners are designed to rebalance the pH of our skin and is used after cleansing our face. Cleansers, well most cleansers are more on the alkaline side while our skin is more acidic. Using a toner does the job to bring our skin back to a normal pH level. It also helps to remove excess oil, impurities, and any makeup leftover. Toners also close the pores so that impurities and other contaminants cannot penetrate the skin adding a layer of protection. Lastly, it also refreshes the skin.
Now toners come in all different formula, so you have to make sure that you buy the right one for your skin. That doesn't mean that you have to read every single ingredient for a bottle of toner but knowing a few ingredients can save you a lot of money, so you don't have to try every single bottle on the shelf you see at Walmart. For example, toners with rosewater or vitamin e help keep your skin hydrated. Tea tree oil helps reduce oil production and is also an antibacterial agent. Some toners are alcohol-free while some contain a little bit of alcohol.
I buy alcohol-free toners because I find that even with the tiniest amount of alcohol it can irritate my skin. Additionally, my skincare regime changes when the season changes. From late fall to early spring, I need my skin to stay hydrated. So, I look for toners that have either rosewater or vitamin e. From late spring to summer, when it's starting to warm up and the temperature is blazing hot outside, I need toners to keep oil production balance. Therefore, I look for toners with tea-tree oil. Right now, I'm currently using a DIY toner using both rosewater and tea tree oil. I love my DIY toner and so far, it's been keeping my skin clear and glowingly healthy.
Toner can be used daily but depending on your skin's tolerance level you should adjust the usage. I only use it once a day and I have to admit that there are nights when I do get lazy, so I skip the toning step and go straight for the moisturizer. For toners that are more astringent, meaning it has alcohol, I suggest using it every 2-3 days. I'm no dermatologist, but I have used toners with alcohol in the past and using them on a daily basis is not the best way to go as it can strip away the natural oil from your skin and leave it completely dry. Toners are like bonus questions, if you want that extra pearly clear glow skin then consider using one in between your skincare routine.