In the past, I tried online dating on apps like Tinder, Bumble, Coffee Meets Bagel and Hinge. After giving online dating three tries, I realize that it is not for me. By three times, I mean that I made an account on all platforms simultaneously, got tired of it, deleted my account, and then re-registered on all platforms again after a few months. I am a socially awkward person, and I do not really like meeting new people. Put me in a room full of strangers, and you will find me in a corner on my phone with anxiety building up inside of me.
There are situations when I am forced to talk to strangers. For example, I am currently in grad school, and my program is entirely online. However, we have lots of group projects, so of course, I will have to talk with my group members. I do not find myself being awkward in these types of situations because we discuss school and classes. However, put me with a stranger that I have never interacted with before, and I will have nothing to talk about with that person.
Many of my friends and colleagues stated that online dating is perfect for them because it beats the traditional face-to-face meet, and they also somewhat get a glimpse at the other person's background and hobbies. While it is true that you get to see what the other person is like through profile pictures, it is just a tiny glimpse of their daily life. You do not know the person's true personality. The person could be a narcissistic egotist, I do not know about anybody else, but I would like to avoid people like that. Plus, you do not know about their relationship status. For example, I once had a friend who was talking to someone on Bumble, and a year later, she learned that her boyfriend (now her ex) was just in the process of filing divorce papers. He mentioned that he was divorced with one kid on his profile, not that he was living separately. They discussed his divorce, but it just did not work out for them when she learned the truth.
I am curious about how some of these users come up with their profile bio. Some bio's are hilarious and stand out. While some are boring, some are straight to the point, and then finally, there are profiles with red flags. The three times I tried online dating, I always have a hard time writing my bio. I have no idea what to write, especially since some platforms have questions that you can answer, and those answers show up on your profile. I do not think I am an exciting person with unique hobbies, so it isn't very easy to write my bio. Also, I thought I took lots of pictures, but once I start creating those dating profiles, I realized that I do not take many pictures. None of my photographs reflects my hobbies, and if they do, I am not in the photos.
I do not know how to flirt or make the first move. Sad to say, but, indeed, I cannot carry on a conversation with a person I just met, especially over the internet. I have had guys messaging me first on Tinder, but I do not know how to respond. I remember, one time, the guy message me, "Hi, nice match." I did not know how to respond, so I just sent him a short "hi, how are you" and never heard back from him. Some guys do respond, but then I run into the problem of no more questions to ask or how to react to something. I also feel like I am obligated to answer back as soon as possible, but I have a life. I work, go to school, and live with my family to have errands and chores. Just because I cannot respond quickly enough does not mean that I am rude or wasting anyone's time.
Some messages have left me speechless. It is not just on Tinder, but also on Hinge and Coffee Meets Bagel. Here is an example I had from Coffee Meets Bagel, "I'm not a mathematician, but give me yours and see what I can do with it." I had no idea what that message meant, so I had to ask my guy coworker, who started laughing before letting the entire world know by shouting, "Mai, he wants your number." Also, here is another one that I remembered from Tinder, "Hey beautiful. I would love my pillows and bedsheets to bathe in your scent."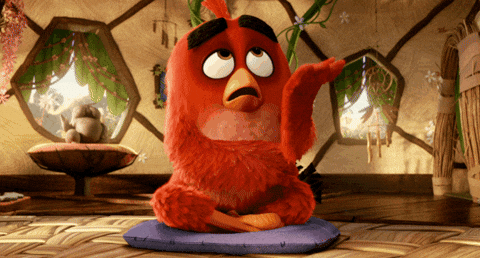 So, I gave up online dating for now because I think I am just awkward talking to new people online. Moreover, I am just not that interested in it because I do have many things going on with work, school, and life. In other words, it just did not work out for me at the moment. However, it does not mean that I will not give it another try. I might consider it again in the future. No one knows. Some of my friends met their partners through online dating after many trials and errors, so not all experiences turn out to be so bad. I am not going to say that you should try online dating if you have not already, but if you are that person that is bold enough to try something out of your comfort zone, it is an experience that is worth a try.